Partner Test Lab -Central Point Testing & Technology Co., Ltd.
Stradia is partnered with Central Point Testing & Technology Co., Ltd. The lab is highly accredited, highly reliable and provides fast, accurate and economic testing for Australian and world markets. Its accreditation is recognized by Australian regulators via the ILAC MRA and IECEE accreditation. Their lab has been accredited by EU, Chinese, US accreditation bodies and approvals organizations. Their partner labs are also highly experienced and accredited.
Where things can get confusing for exporters, importers and manufacturers is in dealing with the regulatory compliance matters. This can be a minefield for those who face it for the first time. There a hundreds of legislative instruments, hundreds of compliance processes and millions of standards.
This is where we at Stradia Pty Ltd solve the problems and get your product to your markets without risk. We conduct risk assessments, direct design changes, prepare test plans, solve test failures, carry out inspections and use analysis and technical expertise to bring your product into compliance. We have 28 years of experience with EU, Australian and US technical and administrative regulations for product compliance.
Together we at Stradia and Central Point Testing and Technology give you the solutions you need.
.
Sally - Head of Marketing
Owen - Technical Director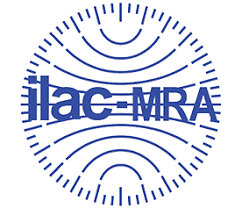 Testing and certification for:
Australia European Union USA & Canada China Korea Japan Taiwan
We cover test types such as:
Product Safety Electromagnetic Compatibility Hazardous Substances Energy Efficiency Functional Test Environmental Impact Ingress Protection
Durability Fit for Use
Products covered include:
Luminaire Household Appliances IT/AV
Machinery Vehicles Watercraft
Power Tools Air Tools Hand Tools Plug & Cable,
Transformers Lighting Ballast
Electronic and Electrical Components